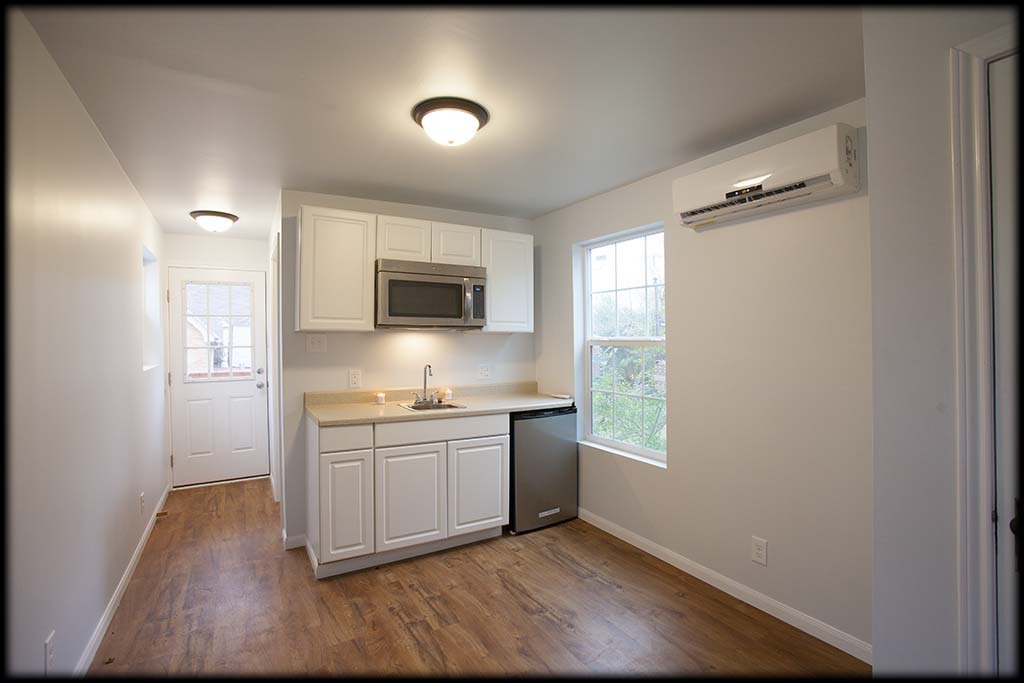 Our listings run the gamut from investment properties to estates, so the staging challenges we encounter are just as varied.
Our first showings of this property included comments such as, "The garage apartment is too small even for a twin bed." So Andrea took on the task of staging the 12'4″x9'2″ studio area (there is a bath with shower and closet, as well). She brought in a convertible sofa which doubles as a full-sized bed, chairs, side-tables to fit the space, art, clock, mirror, lamps and an area rug to pull it together.

Staging can help sell your property faster and for the highest price in your current market by giving buyers visual ideas on how to use a space, like this "Petite Apartment". The Buyers plan to use this space for out of town guests.